What if you could grow and engage your community?
The Subsplash Platform is the complete solution for connecting with your community on Sunday and beyond. There's no better way for your church or ministry to engage your audience, grow your giving, and host and stream your media.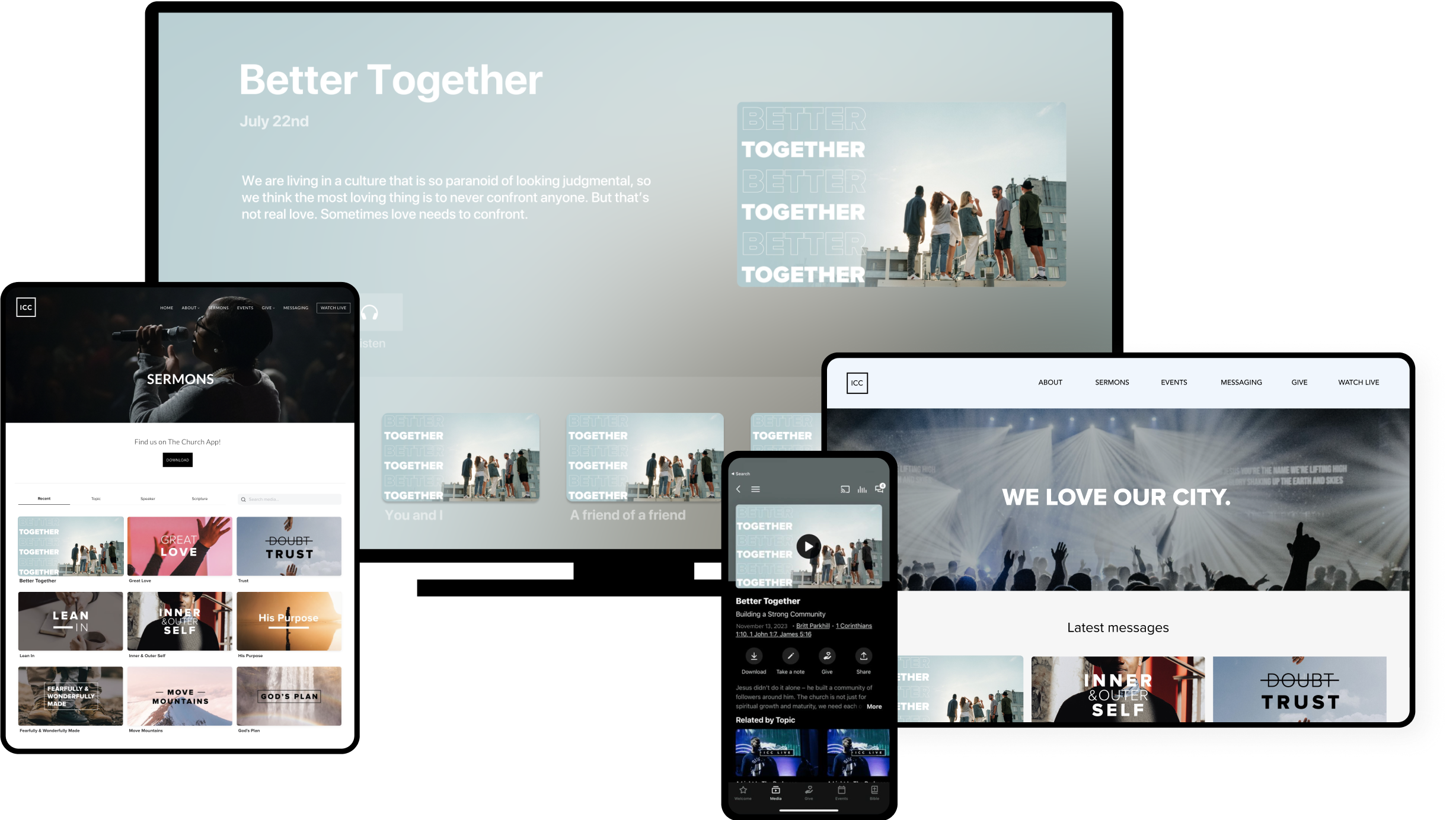 Simplify your digital tools to have a greater impact
Using multiple tools to engage your community can create a disconnected experience that affects both your teams and congregation.
Whether you're having a hard time keeping a pulse on your members' activity or engaging first time visitors, having a single technology platform empowers your ministry to build a healthy and flourishing community.
Subsplash One is the single solution for digital engagement—it brings together all the tools your team needs to engage, grow, and connect your community on one powerful platform. We'll take care of the technology so you can take care of your mission!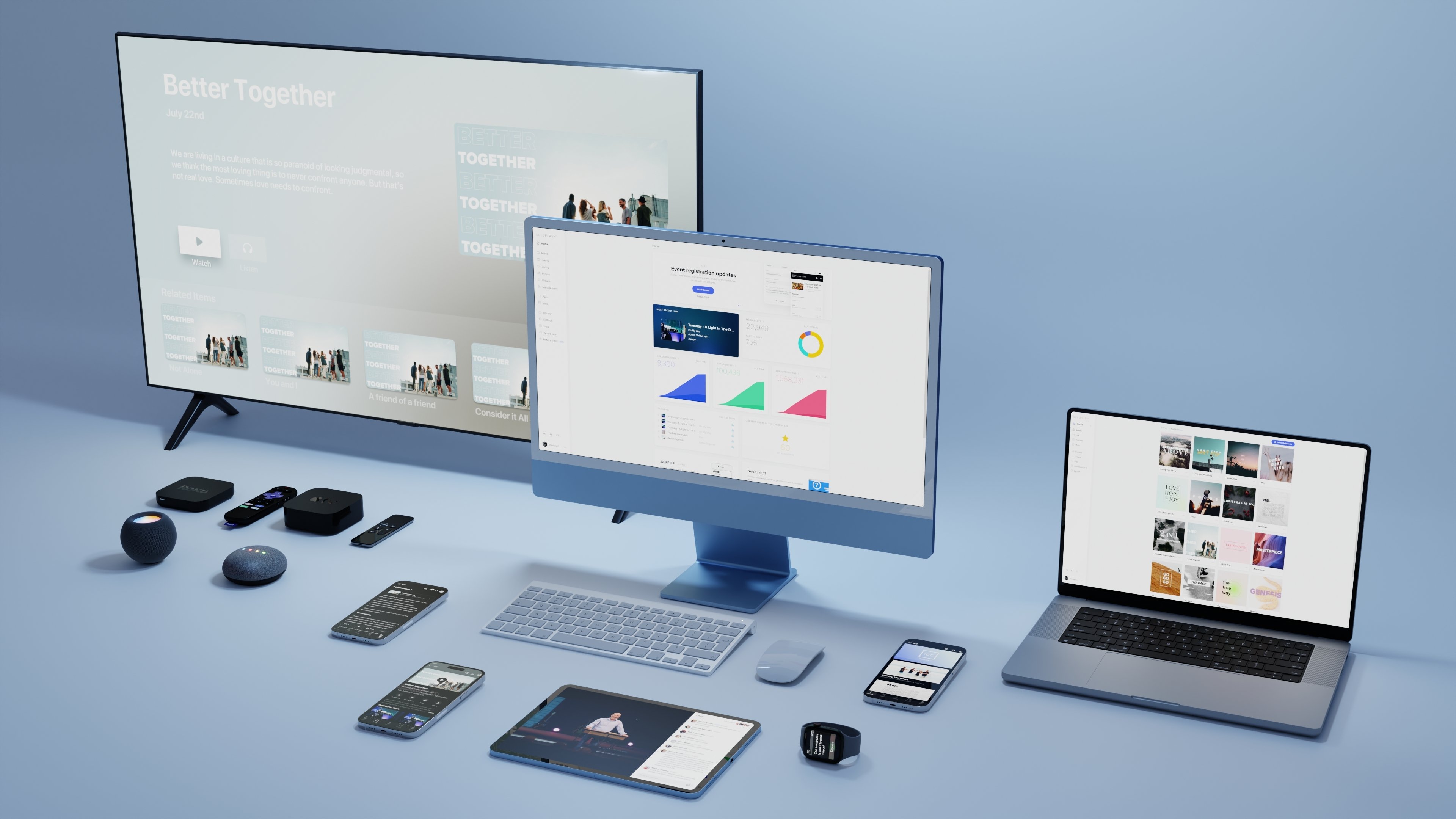 Custom Mobile Apps
Stay connected with your community anytime, anywhere with a custom mobile app found in every major app store.
Powerful features like audio and video streaming, in-app messaging, push notifications, and digital giving will help increase engagement and make disciples.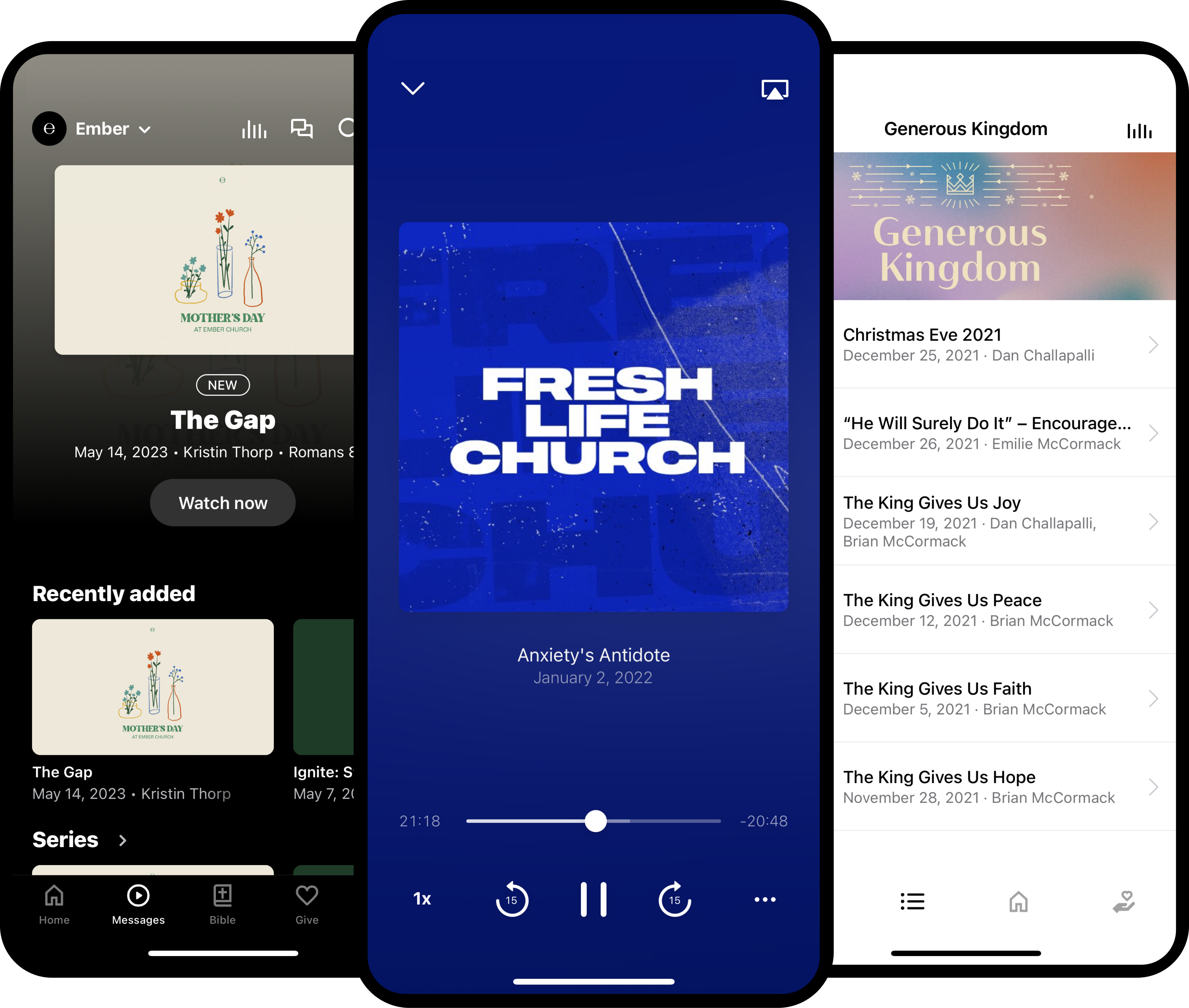 Subsplash Giving
Increase donations to your church with in-app, website, and text giving.
Keep more of your church's gifts thanks to low processing rates and no monthly subscription cost or additional fees. With GrowCurve™, your rates automatically and continually decrease as your giving increases!
Cards: 1.9–2.9% + 30¢ per donation
ACH: 0.5–1.0%
With the Subsplash Platform
your ministry could see...
Media Delivery
Host, stream, and share your sermons and other content with our best-in-class media delivery system. Make content accessible for your community on your mobile app, TV app, and website with just one click.

With no ads, auto-updated content, and a fully-customizable media player, keeping gospel-centered content in front of your community has never been easier.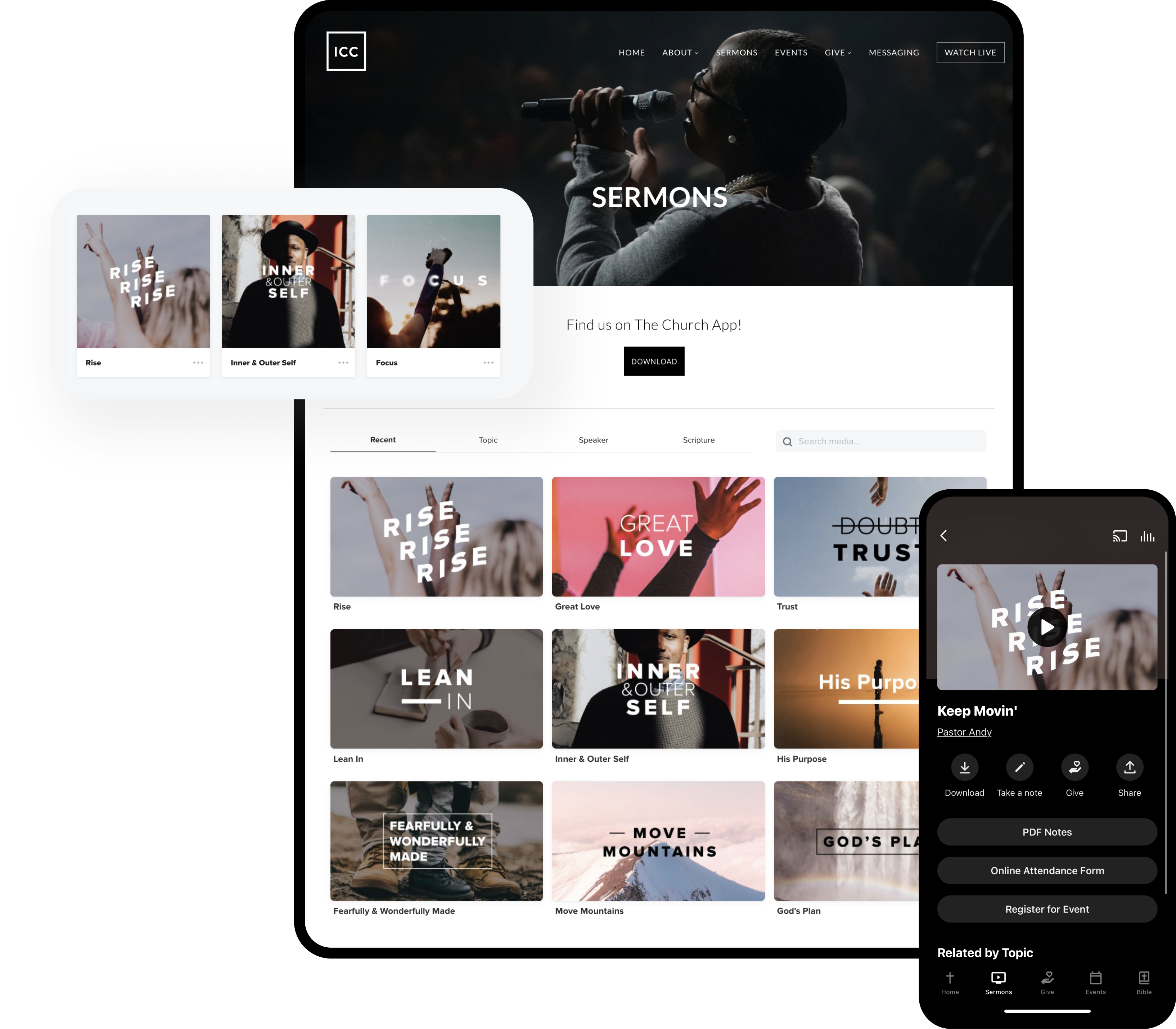 Websites
With SnapPages™, you can easily create a beautiful, powerful, and fully-integrated church website with a drag-and-drop builder!
Engage and grow your community with your media library, events, forms, blogging, online giving, live streaming, and more.
"Our people rave about having so much content at their fingertips...Choosing Subsplash was the best investment we have made."
—Evan Hawkins, Cornerstone Fellowship
Subsplash Live
Live stream high-quality broadcasts of your weekend services and other events to grow your audience and stay connected with your church community wherever they are.

Simultaneously broadcast live streams and pre-recorded videos to your mobile app, website, YouTube, and Facebook Live. Giving prompts allow viewers to donate without leaving live streams.
Subsplash Messaging
With Subsplash Messaging, your community can experience effortless, centralized, connection-building communication in your Subsplash mobile app or web browsers on any device.
It's your church's new home for starting meaningful conversations, asking for prayer, organizing small groups, and more!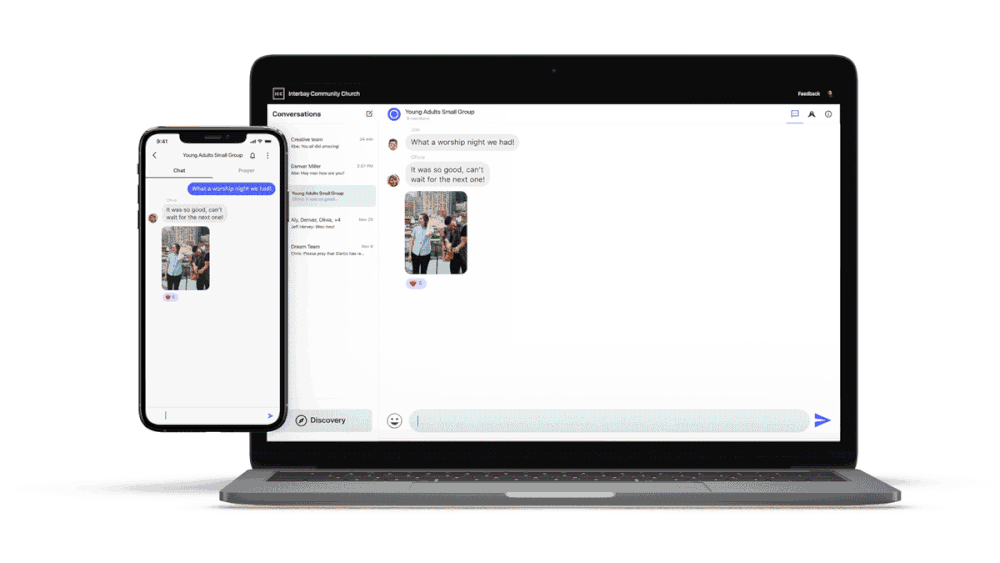 "I am so thankful for you guys. Subsplash Live has single-handedly helped us stay connected with our congregation and enabled us to grow even while in quarantine! A true win for the kingdom."

—Rabbi Jacob Rosenberg, Adat Hatikvah Messianic Synagogue
Leading the way in church engagement
We built the Subsplash Platform to help churches engage their communities through centralized, easy-to-manage systems. Watch this video to learn more.
Serving churches and ministries around the world
Thousands of churches and ministries of all sizes trust Subsplash, including 50 of the top 100 churches in America.