INTRODUCING SUBSPLASH ONE
The connected, all-in-one solution for church engagement
Subsplash One includes all the powerful tools and features that are a part of the Subsplash Platform in one simple package that grows and scales with your ministry.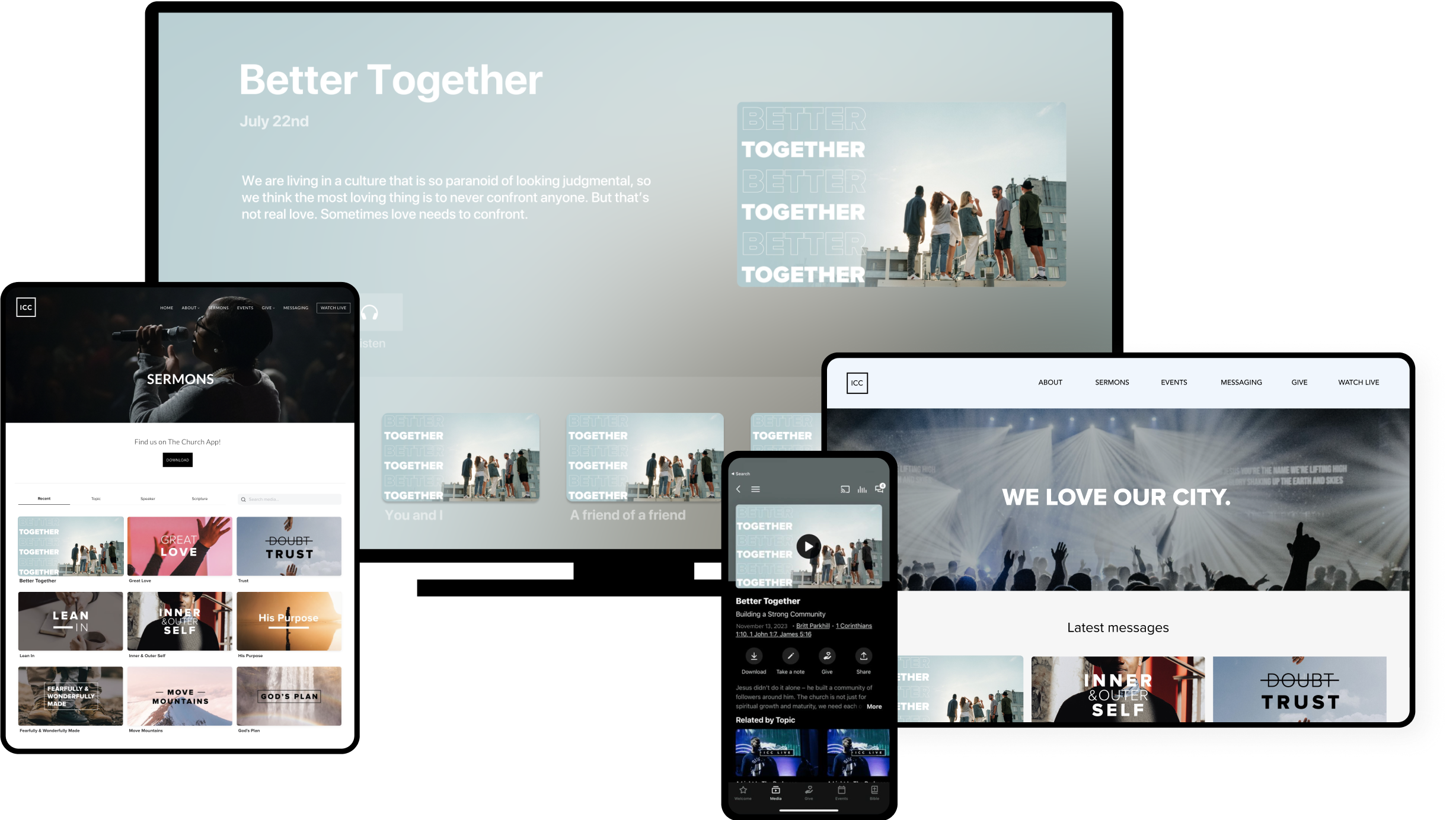 Everything your church needs, all in one place
MOBILE APPS
GIVING
LIVE
WEBSITES
MEDIA
MESSAGING
TV APPS

EVENTS

PEOPLE

GROUPS

VOLUNTEERS
CHILD CHECK-IN
Simplify your digital tools to have a greater impact
Using multiple tools to engage your community can create a disconnected experience that affects both your teams and congregation.
Whether you're having a hard time keeping a pulse on your members' activity or engaging first time visitors, having a single technology platform empowers your ministry to build a healthy and flourishing community.

Subsplash One is the single solution for digital engagement—it brings together all the tools your team needs to engage, grow, and connect your community on one powerful platform.
We'll take care of the technology so you can take care of your mission!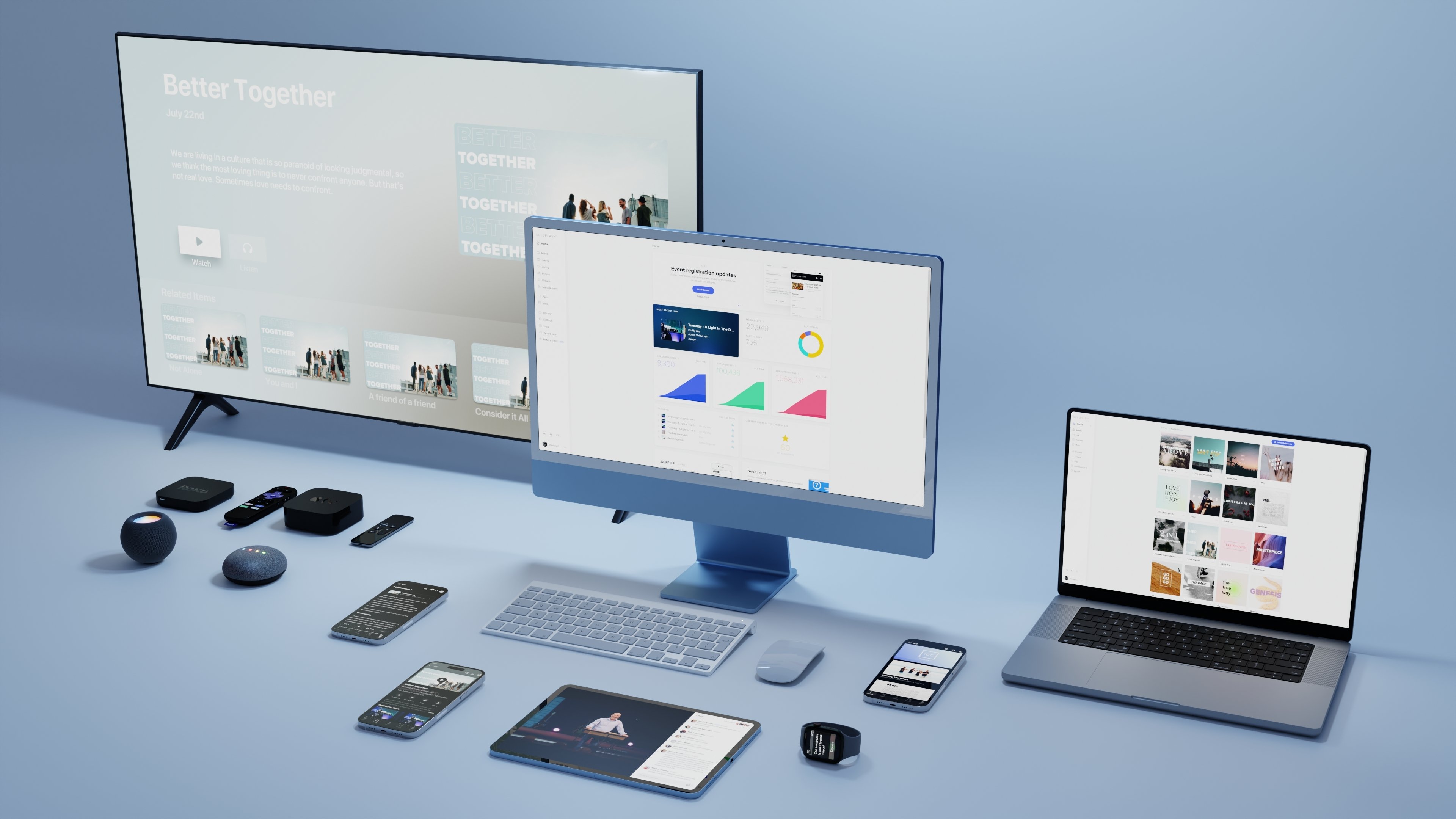 The true all-in-one solution for churches
Subsplash One has everything you need to boost authentic engagement in your church community throughout the week!
Mobile Apps
Subsplash mobile apps will help you stay connected with your church community anytime, anywhere with features like the new Mac M1 apps, Bible reading plans, Fill-In Notes, push notifications, media delivery, and much more! Your gospel-centered content will stay front and center with your community all week long, facilitating their discipleship.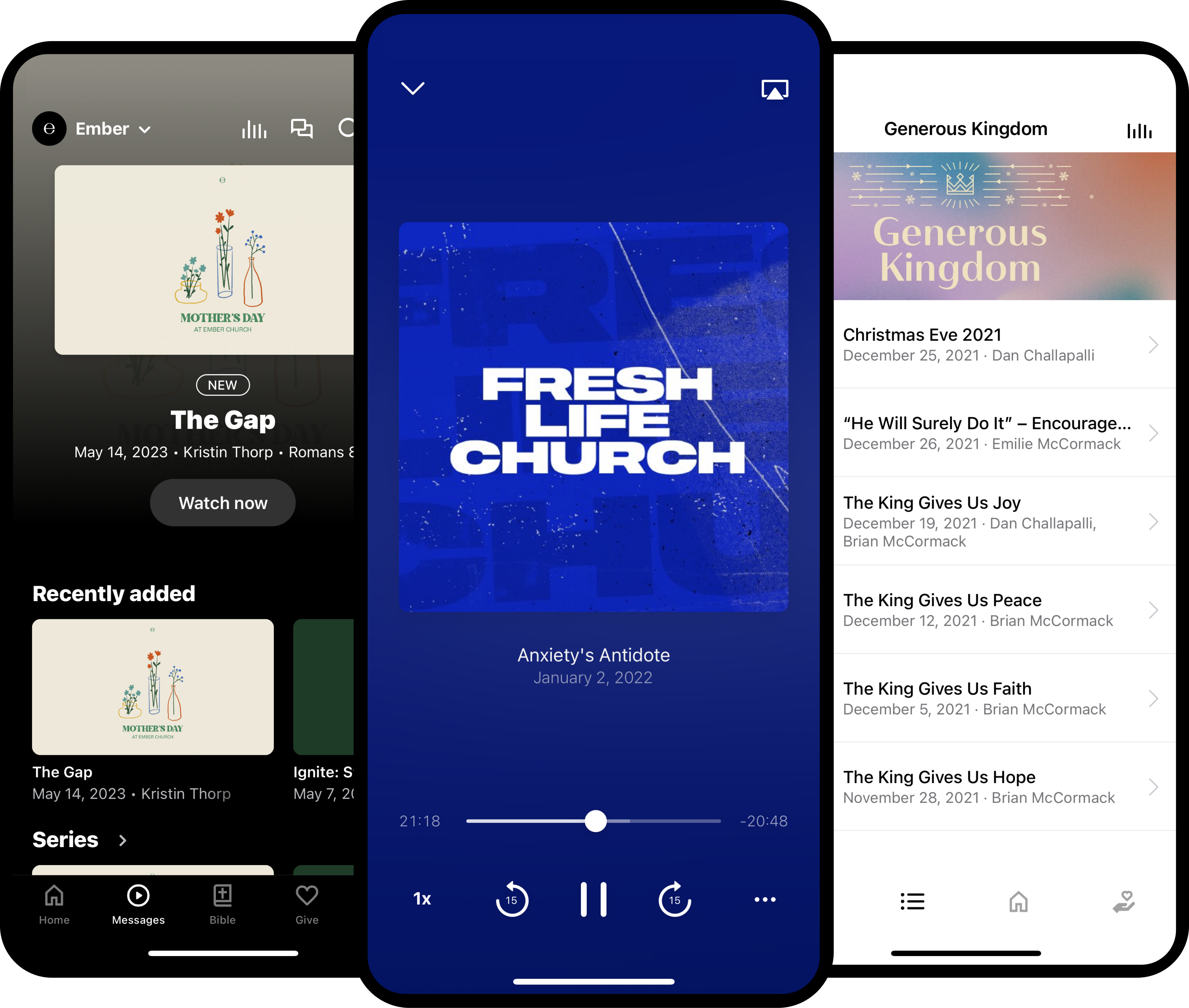 Subsplash Giving
Fuel Your Mission™ with the simple, powerful, and beautiful digital giving solution that meets your church wherever they are–on your app, website or while watching a sermon with our fully integrated giving interaction with Subsplash Live! Subsplash Giving offers the best and lowest rates while allowing your ministry to keep more of your resources for what matters most.
Subsplash Live
Take the hard work out of live streaming through connected features like, scheduling, trimming, and publishing for live and on-demand viewing or leverage integrated interactions with Subsplash Giving that promote generosity during your live streams. Subsplash Live simplifies your live streaming experience so you can engage your community and beyond no matter where they are!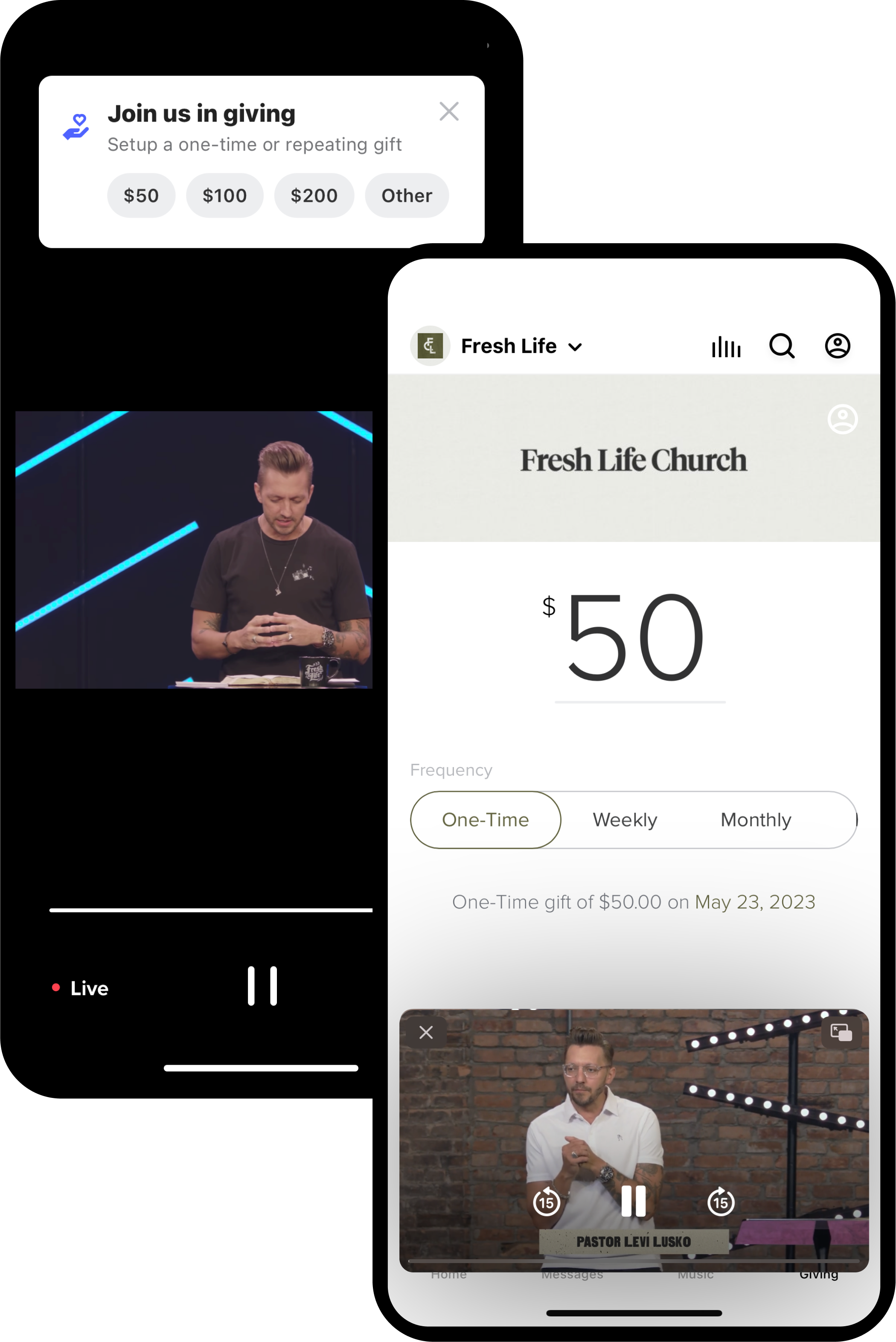 Websites
SnapPages is the powerful and fully integrated website builder that works seamlessly with your media, live streaming, mobile app, and more! Manage all your content in one place—right inside the Subsplash Dashboard—and watch it populate everywhere with no extra work or maintenance.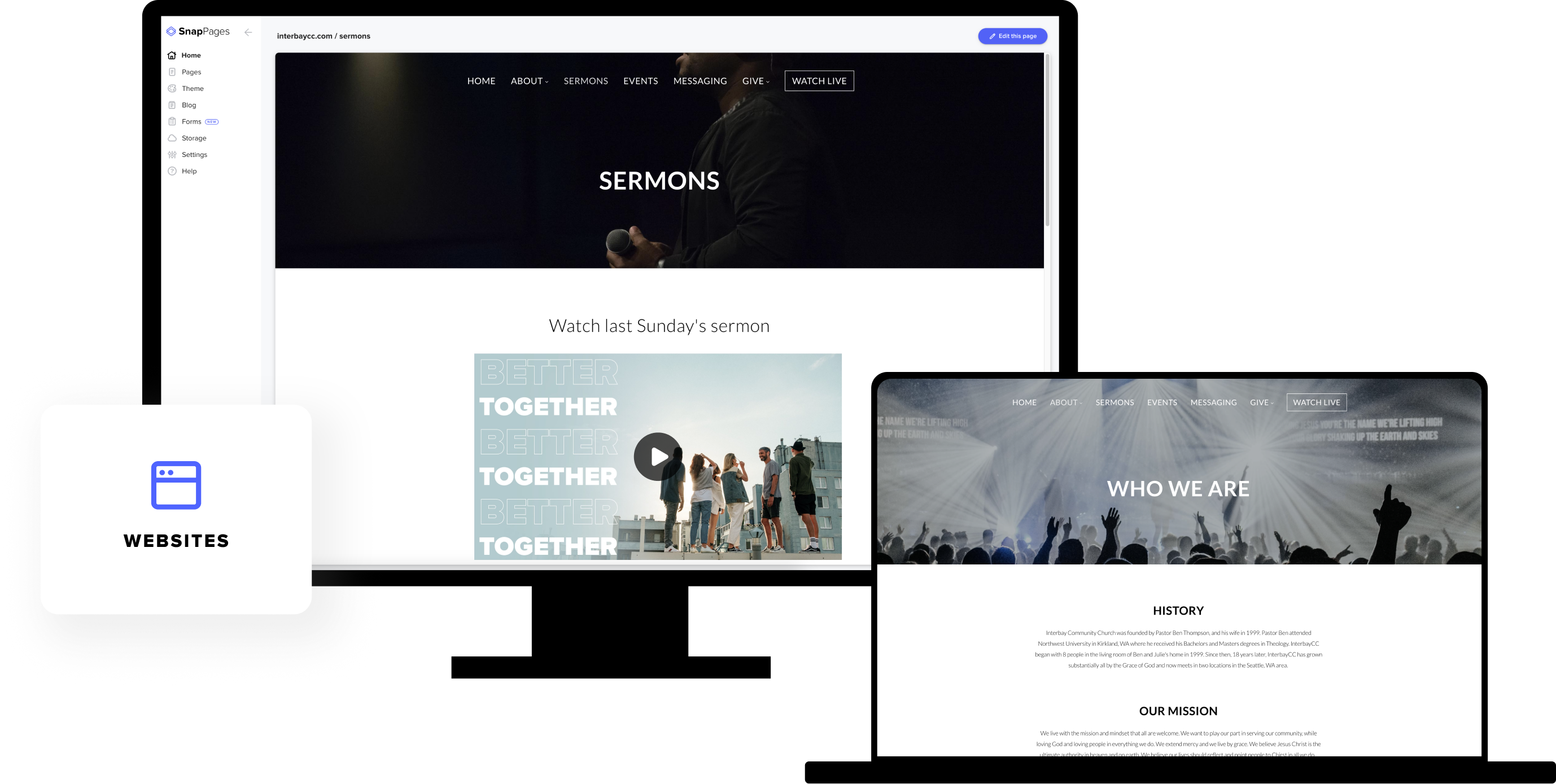 Subsplash Media
With our best-in-class media delivery system your content is automatically delivered to your mobile app, TV app, and website, with one-click publishing—eliminating the need to keep multiple channels up to date each time you edit or publish a media item. Subsplash Media makes it simple for your community to engage with gospel-centered content on the go.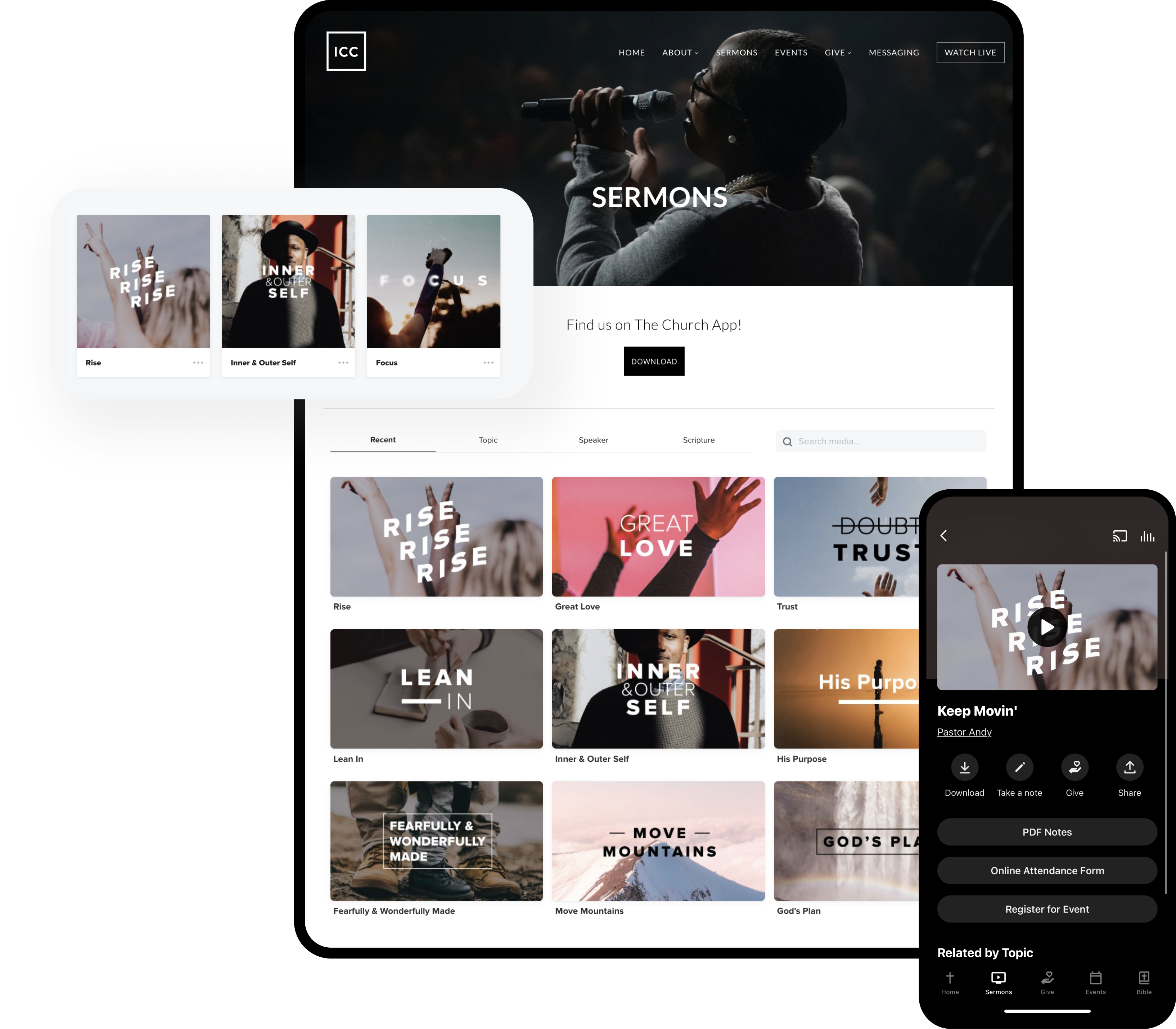 Subsplash Messaging
Build authentic community and deepen relationships with Subsplash Messaging—the safe, simple and robust messaging platform built for churches. Subsplash Messaging includes features like file sharing, polls, prayer requests, direct and group messaging, and more all on the web or in your custom mobile app.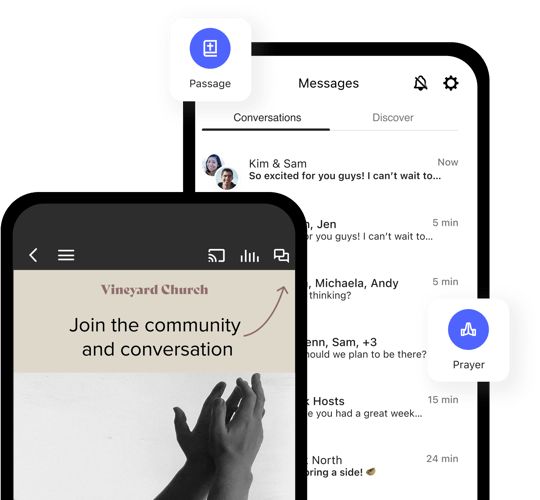 TV Apps
Take your content to the big screens and meet your community right where they're at–in their homes! Expand your reach and take your gospel-centered content further with custom TV apps for Apple TV and Roku.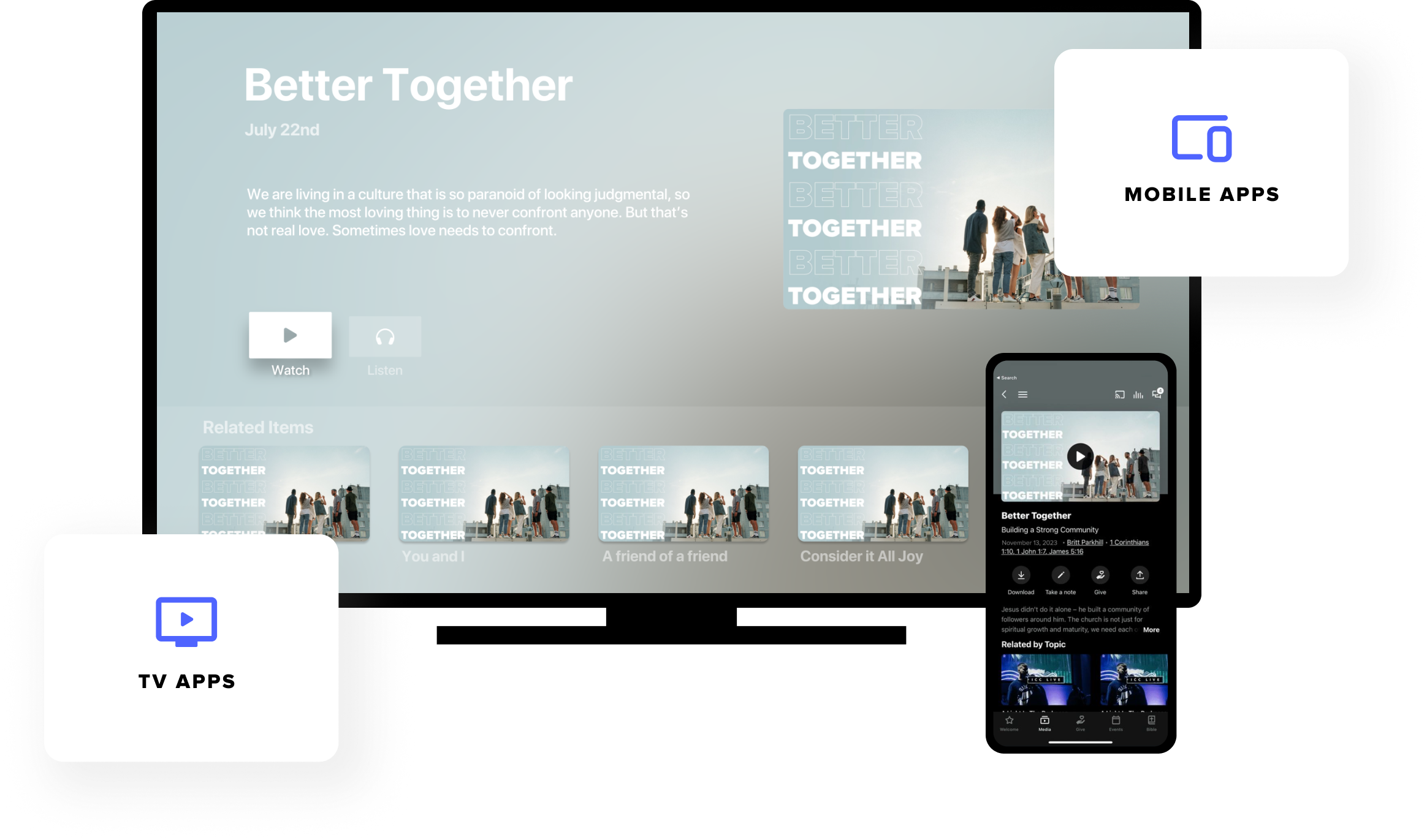 Events
Scheduling events is now easier than ever! With everything managed right inside the Subsplash Dashboard your events sync effortlessly across all your channels—including your website and mobile app—with no extra entries or up-keep. And coming soon, we're excited to be adding paid and free event registration features that allow you to invite, register, and boost attendance through follow-up communication for your next church event.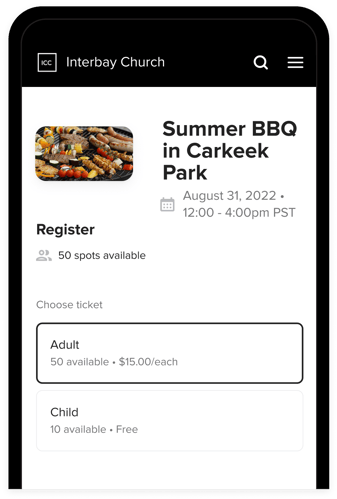 People
Deepen connections within your community using up-to-date information about each person engaging with your church. Your staff can access a person's contact information, family connections, group memberships, and more. People integrates effortlessly with the Subsplash Platform–instantly syncing user profiles from other tools, including Subsplash Giving and Subsplash Messaging–keeping all of your data up-to-date and accurate no matter how people are engaging.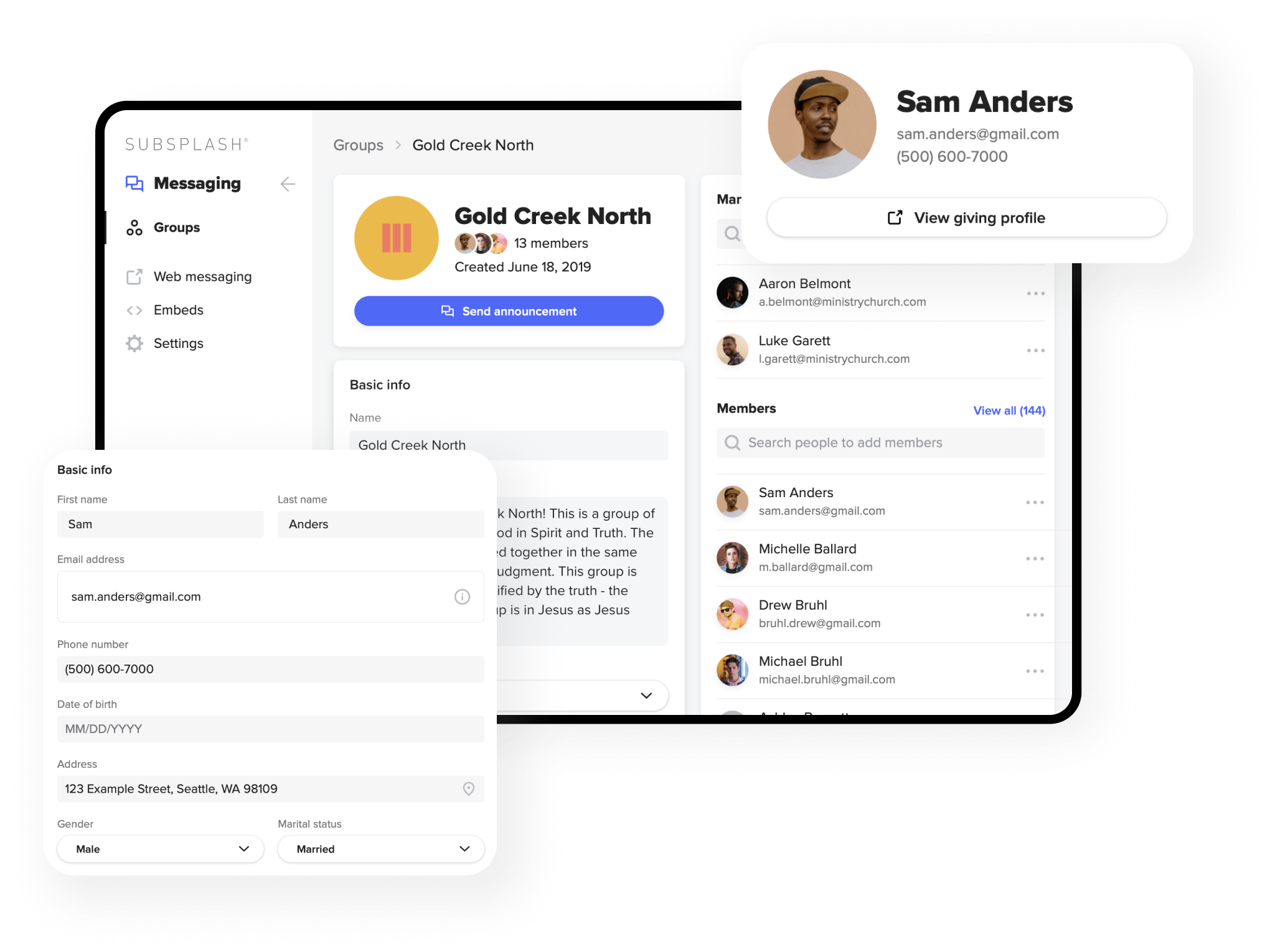 Groups
Groups offers a simple way to manage community engagement and effortlessly connect people to volunteer opportunities, specific ministries, and small groups all from within the Subsplash Dashboard. This provides your staff and team leads with a more simplified and unified experience for building and fostering healthy community connections.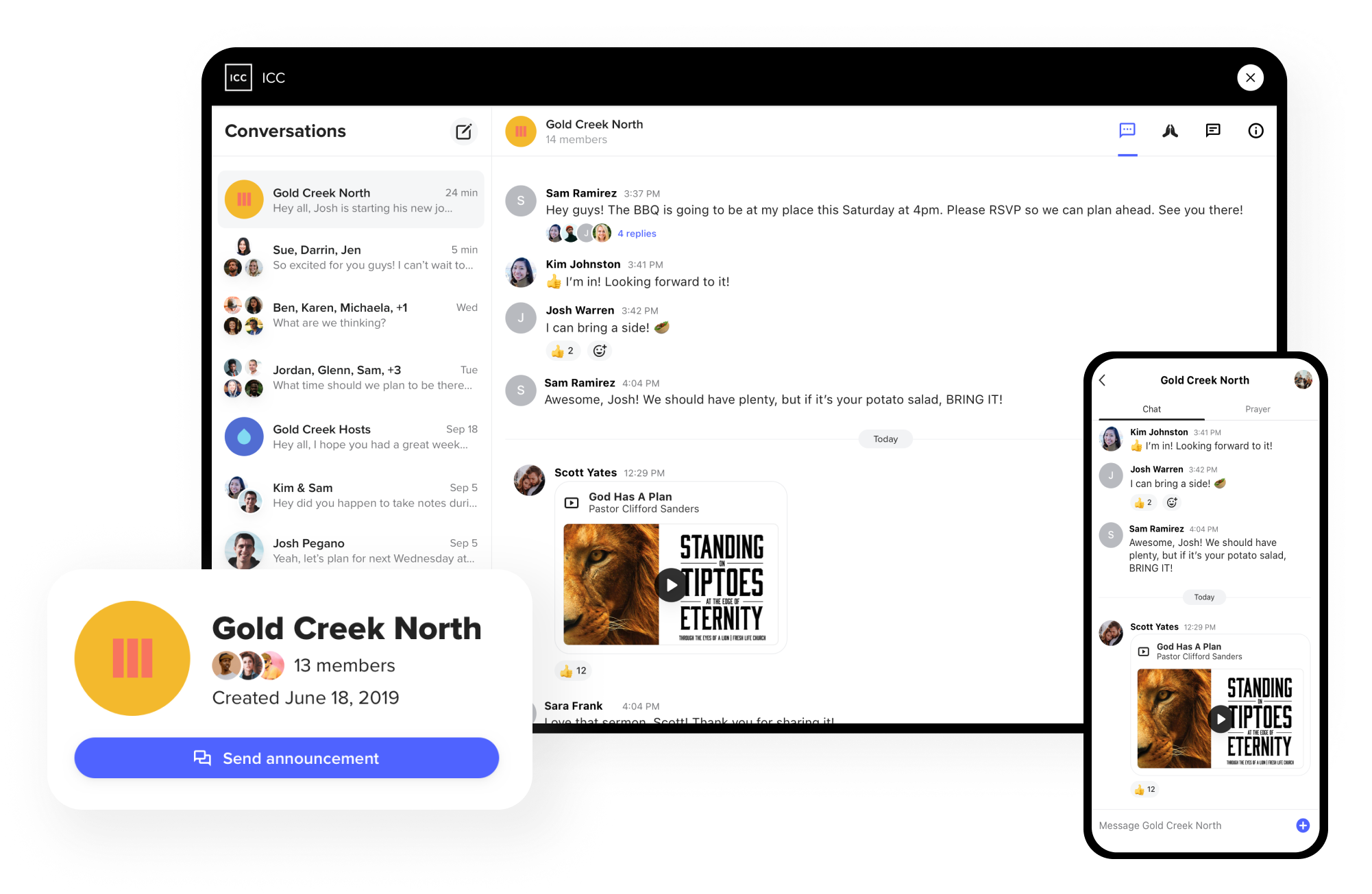 Volunteer Management
Volunteer Management on the Subsplash Platform simplifies your serving and volunteer needs!Volunteer Management keeps your data, workflows, and people all in one place to promote simplicity. And with Volunteer Schedules, your volunteers can view their volunteer schedule, accept or decline volunteer requests, update their availability, and see pending volunteer requests – all within your church's app.
Child Check-In
Dropping off your children for kids ministry shouldn't be complicated. With our seamless check-in system, parents can expect a safe and secure experience when checking in their children.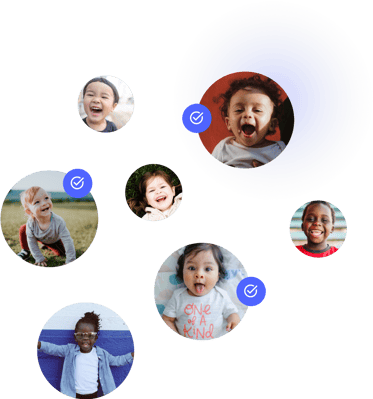 The all-in-one solution that grows with your church
With church communities constantly changing, we learned firsthand how churches need support through change.
That's why we created Subsplash One with the mission of supporting the local church, through all seasons of growth. When you go all-in with the Subsplash Platform, you automatically get access to the newest product releases and additions Subsplash has to offer. Now your ministry can rest assured knowing that you're equipped with the latest and greatest engagement tools to help you make more and better disciples.
Leading the way in church engagement
We built the Subsplash Platform to help churches make more and better disciples through powerful,
centralized, and easy-to-manage engagement tools. Watch this video to learn more.
Serving churches and ministries around the world
14,000 churches, ministries, and organizations of all sizes trust Subsplash, including 50 of the top 100 churches in America.